The price of energy has risen sharply in recent years and especially globally in recent months. The extra cost at the end of the month makes it worth looking for ways to reduce energy consumption. To this end, it is vital to be concerned about energy efficiency when planning any installation.
In professional kitchens, energy consumption is high due to the large number of electrical appliances in continuous operation. Ventilation and climatization do not lag behind in consumption either and for this reason at Morgui Clima we always advise you to invest in the energy efficiency of ventilation systems.
If you continue reading, you will find our recommendations on energy efficiency that every project should have:
PROJECT DESIGN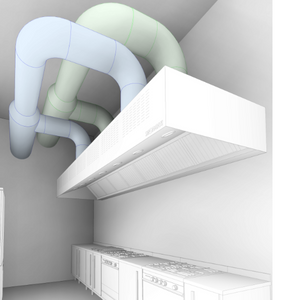 One of the basic premises is the design of the ventilation and smoke extraction installation. The calculation of air flow rates, pipe runs, pressure losses or the choice of motors for the installation is the first step to ensure that it meets the needs. A good dimensioning of the installation allows the energy to be used to be optimised to the maximum.
In the same way, a good design of the installation implies including compensation of the extraction of the hood, with the supply of outside air. This is one of the points that most influences energy savings in kitchens, where air-conditioning installations (either in the kitchen itself or in other rooms) and extraction systems coexist.
VARIABLE FREQUENCY DRIVES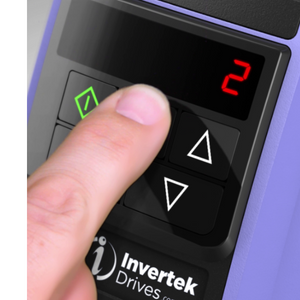 Within the regulation, our main ally is the variable frequency drive. This regulates the frequency and voltage of the electrical signal that reaches the motor, to adjust the speed at which it rotates (rpm's) according to the real demand of the application. It is able to reduce the motor's energy consumption by between 20 and 70%.
Intelligent motor control has many operational and environmental advantages. The use of frequency converters improves productivity, increases energy efficiency and at the same time extends the useful life of the equipment. Consequently, the correct management of electricity consumption translates into direct cost savings.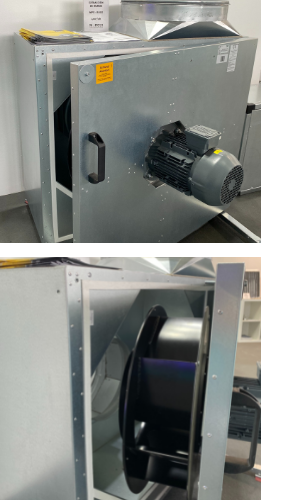 Motors account for a high percentage of total energy consumption in the European Union. Consequently, the European Commission has for some years now been updating the regulations to promote the use of high-efficiency electric motors, also known as high-efficiency motors. According to IEC standards, there are currently three classes of motors in use:
- IE1: STANDARD efficiency.
- IE2: HIGH efficiency.
- IE3: PREMIUM efficiency.
According to European standards, IE1 motors can no longer be used and IE2 motors must always be equipped with a variable frequency drive.
The way forward is clear: the future lies in fans and ventilation boxes with IE3 motors or higher, with premium efficiency, lower pressure losses, lower temperatures and therefore longer service life and greater economy. This also helps to reduce CO₂ emissions, one of the most important sustainability targets set by the authorities.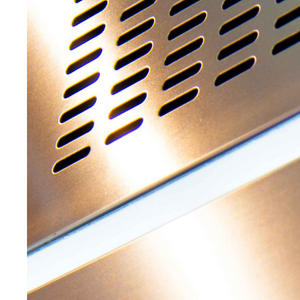 LED technology represents a breakthrough in energy efficiency. Today, there is no alternative to this technology, which consumes 2.5 times less than a conventional energy-saving bulb and 8.9 times less than an incandescent bulb. They save a great deal of energy and are the most environmentally friendly option.
For these reasons, Morgui extractor hoods incorporate LED lighting, with IP54/65 protection and which are perfectly integrated into the hood.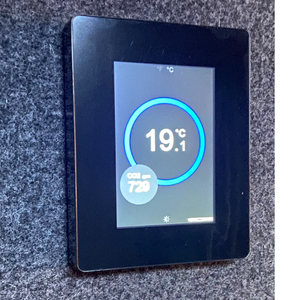 Building optimisation starts with measurement. To manage buildings cost-effectively and sustainably, you need more and more data that is accurate and reliable. That's why we work to provide reliable measurement and control instrumentation that allows you to design smart installations that save you a lot of money and time, especially in maintenance.
Morgui Clima and the Finnish brand Produal share your goal of optimal building performance, comfort and health. Therefore, we take quality control and measurement devices and their easy connectivity very seriously.
Now, more than ever, it makes perfect sense to invest in energy saving. Investing in our project with efficiency and sustainability in mind quickly pays for itself in the energy savings achieved. Thus, it recovers the difference in price that may exist with respect to an installation carried out without these criteria and guaranteeing subsequent economic savings on a permanent basis.